Air Excavation Reveals
When trees are planted incorrectly or have had excessive mulching or soil added around them, it causes potentially fatal problems. In the pictures below, you can see examples of trees that have suffered from incorrect arboricultural practices. Using our Air Knife, we have the ability to diagnose these types of problems and,  if called in time, mitigate them. If you have any questions or would like to schedule a consultation, please call today.
PLANTED TOO DEEP
Two Scotts Pines planted at the same time by the same person. The one on the right was planted correctly and the one on the left was planted 6 inched too deep. The improper planting resulted in the formation of a stem-girdeling root.
EXCESSIVE MULCH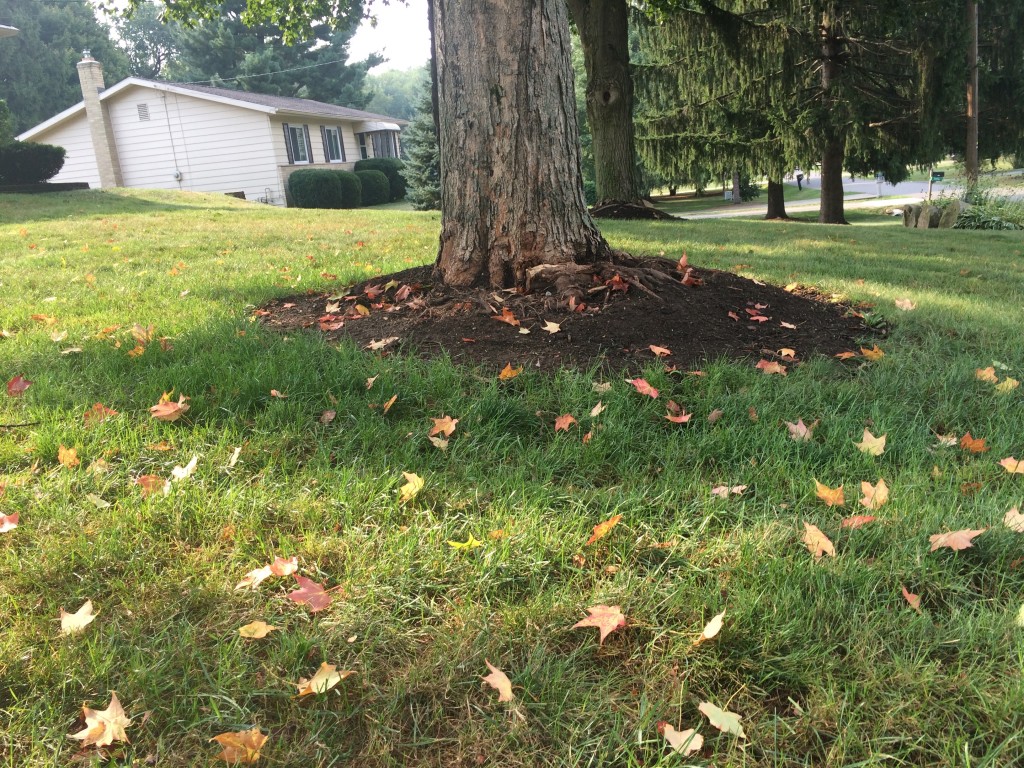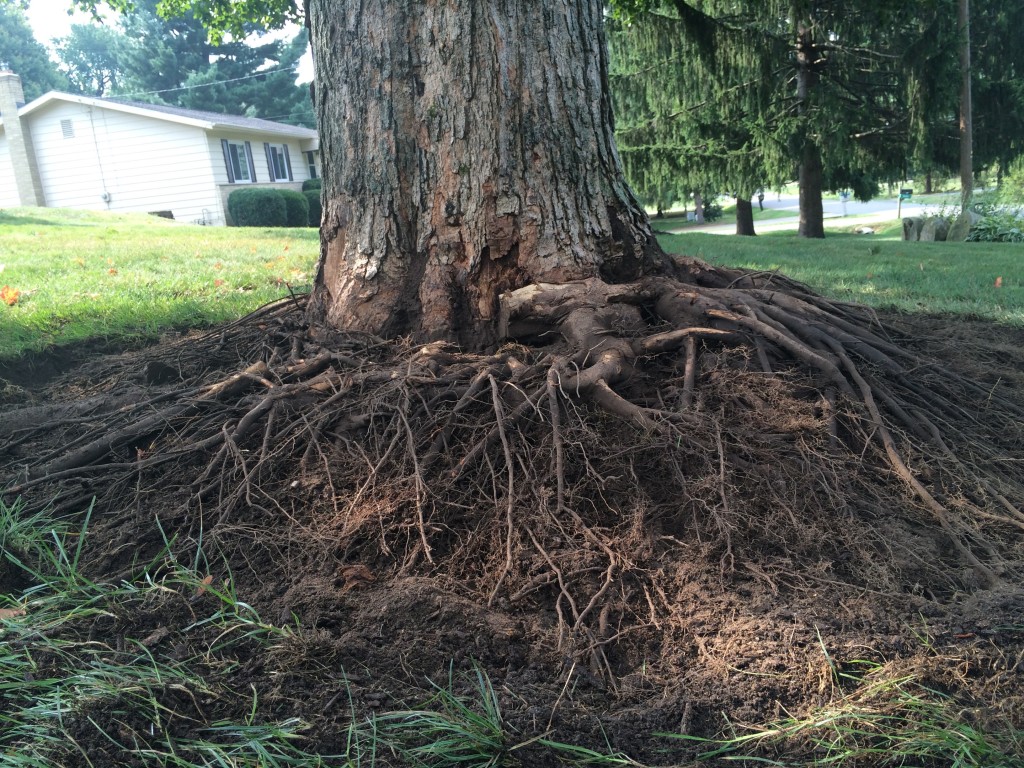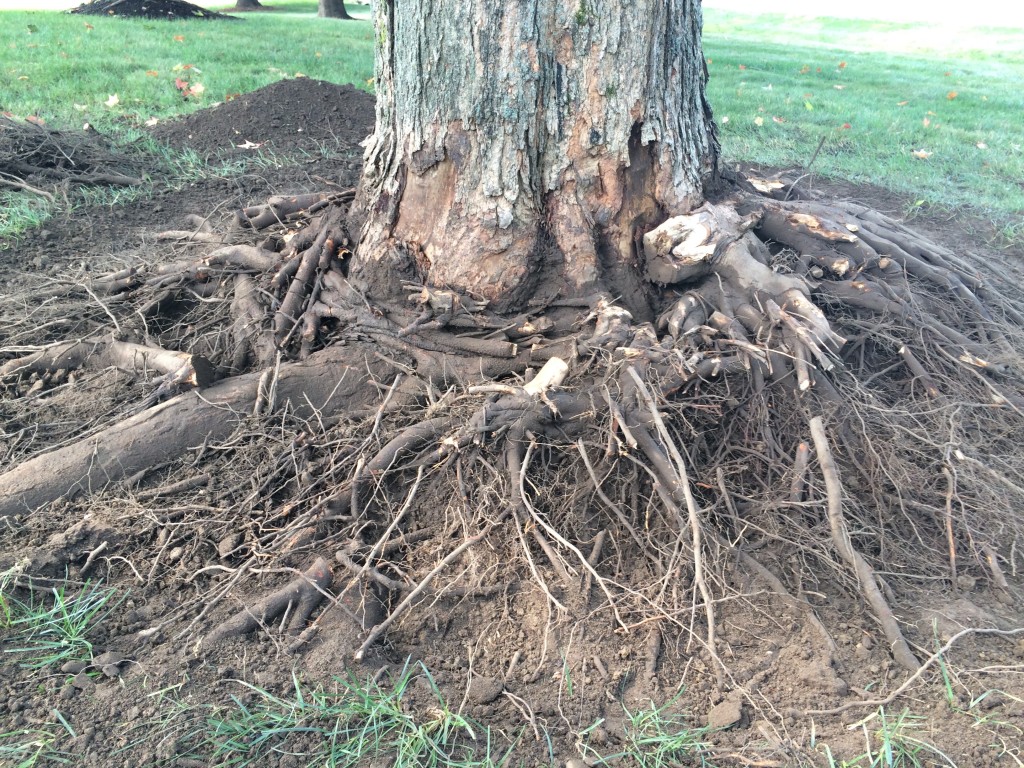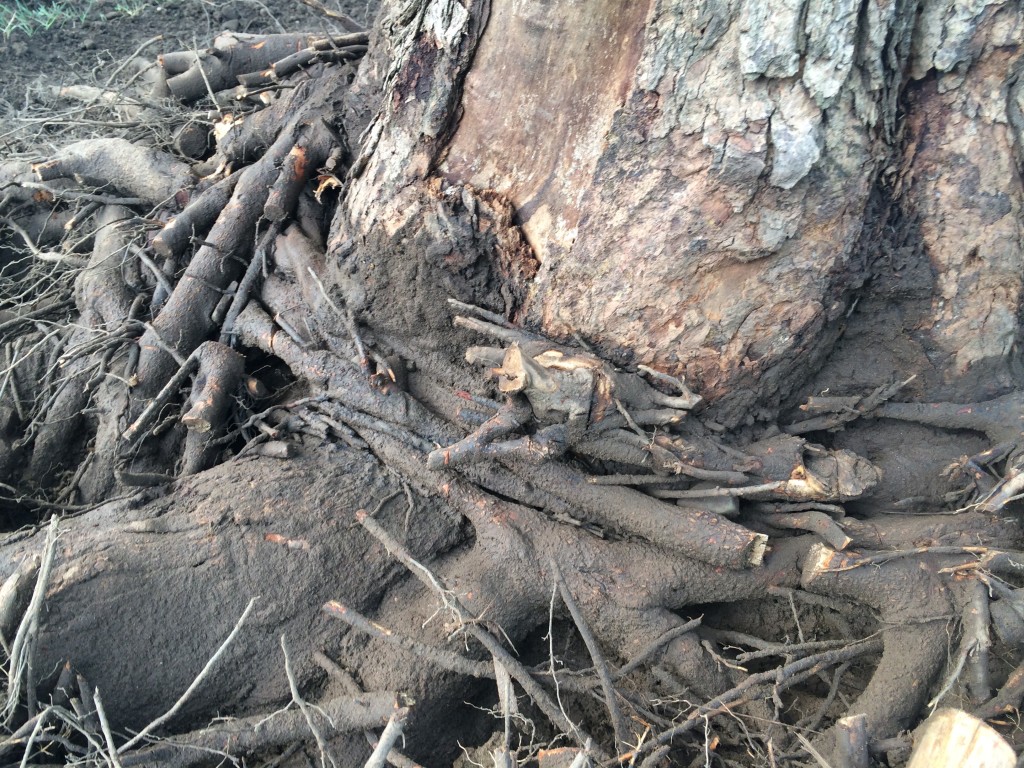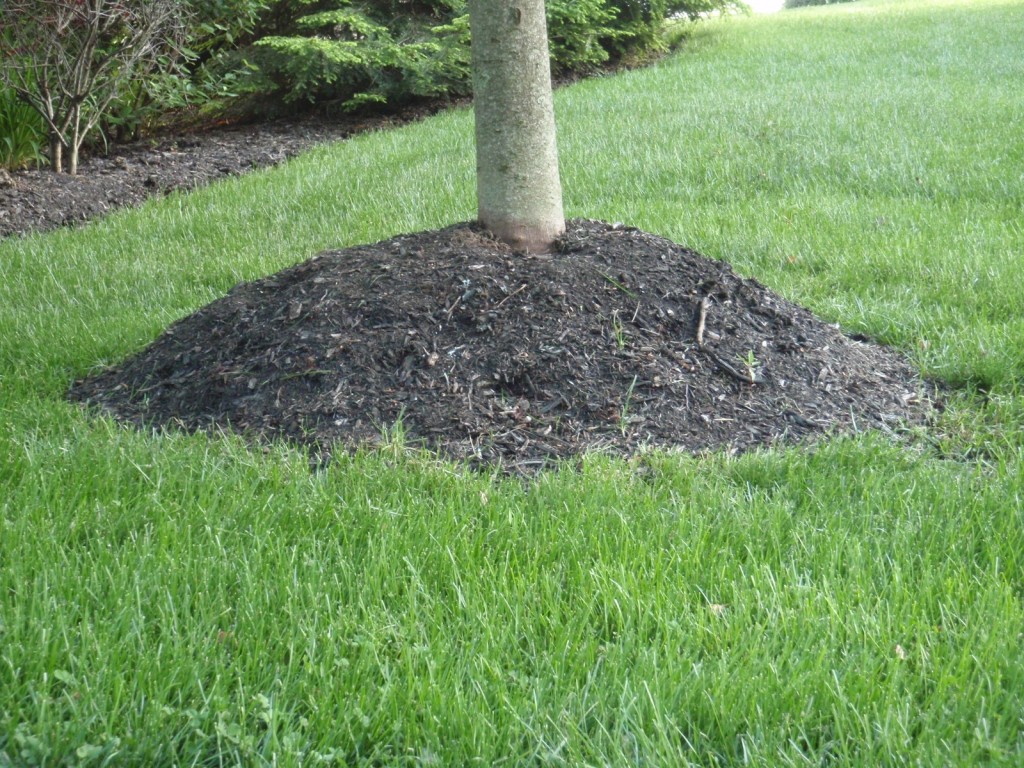 Planted too deep, drum laces, basket and burlap not removed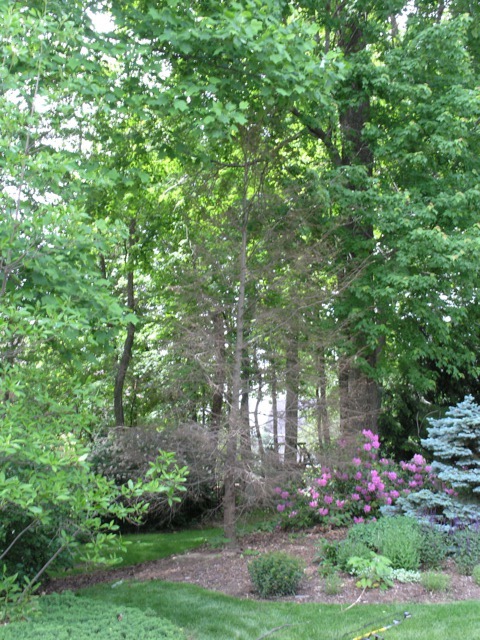 Rhododendron planted in nylon burlap in 1977 and died 2015